Top 3 Benefits of Pest Management Services for Connecticut Homeowners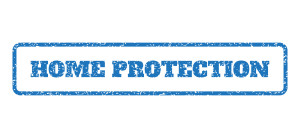 Unfortunately, when a pest infestation is established, it can often be difficult to remove from your home without the help of a professional pest management company like Millette Pest Control.
Effective Pest management is a tough task – which requires expertise, experience and the right tools, treatment methods and equipment. If pests have attacked your home, here are the top 3 reasons why you should consider hiring the pro's here at Millette Pest Control.
What are the top 3 benefits of pest management services for Connecticut Homeowners?
(1) Peace of Mind
Fighting a pest invasion from a home is a stressful experience. Some people may even experience frequent nightmares, with the idea that it could happen again in future. However, with our scheduled monthly or quarterly pest management programs, you can rest knowing that if pests try to attack your home again, they will be detected and eliminated.  Giving you and your family peace of mind.
(2) Family Safety
The health and safety of a family is always the most important concern for any homeowner. It is common knowledge that most pests carry diseases, which could pose health risks to your family and pets. However, with regular pest inspections throughout winter pest management professionals, this will go a long way, in keeping your family safe and healthy. Pest management services for homeowners ensure that your kids can play comfortably in the yard, without being attacked by pests.
(3) Save Money through Prevention
The old saying that "an ounce of prevention is worth a pound of cure", also applies when it comes to pest management. Preventing pests from invading your home is much easier and cheaper, as compared to removing or eliminating them, once they have attacked your property. This means that the best and most reliable method of pest control is preventive maintenance. By hiring our team as your professional pest control service provider – our home protection programs offer routine preventative pest control management which significantly reduces an impending pest infestation.
Bottom Line
After exterminators have gotten rid of pests, most homeowners are fully confident that these unwanted guests will never invade the home. However, as a homeowner, you should not be complacent. Although the original pests and parasites might have been fully eliminated, others may come back and occupy their position. This happens because your house is still attractive to pests. If pests have already infested your house a few times, then it is at a risk of re-infestation. This is where Millette Pest Control comes in, to provide ongoing pest management services to your property.  Learn more about our Home Protection Programs today