YOUR

TRUSTED TERMITE CONTROL

EXPERTS
Termites feed on cellulose from wood and wood by-products. Often times termite infestation and damage is not obvious to a homeowner. That's why you should request a FREE Termite Inspection today!
Termite swarms in Connecticut are your first warning sign that a deeper problem exists. Subterranean termites are doing damage at a subsurface level.
The swarmer is the reproductive stage of termites. Late winter and early spring is when you'll see a termite swarm in Connecticut. See the difference between a flying ant and a termite in the picture below.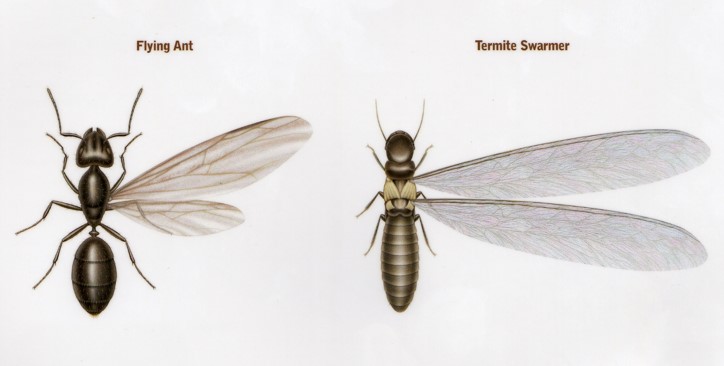 Watch the video below to learn more and call Millette Pest Control or request a FREE Estimate today - we're your local Sentricon Service Specialist.
TIME TO GET RID OF THOSE PESTS!
If you have pest problems, contact us today for a free, no obligation estimate. One of our friendly, experienced technicians will come out and assess your situation.