Roberto Is a new Pest Management Professional (technician) for Millette Pest Control As well as our industry He is enjoying learning the Trade and helping his clients to solve their pest Problems.
He has worked in customer service field for Over 20 years and is very detail orientated.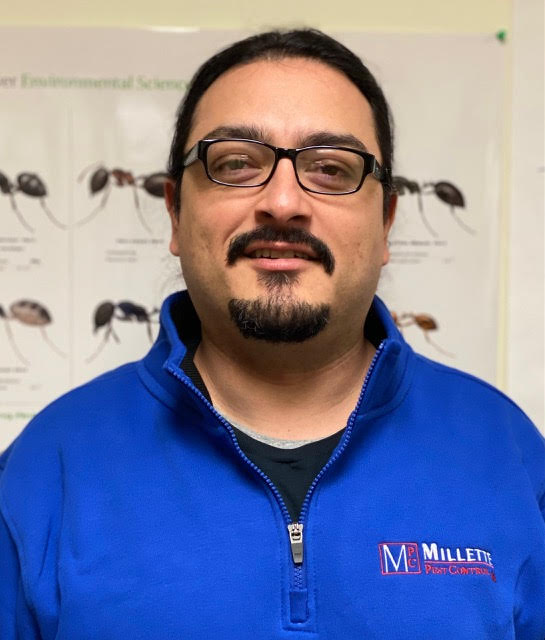 TIME TO GET RID OF THOSE PESTS!
If you have pest problems, contact us today for a free, no obligation estimate. One of our friendly, experienced technicians will come out and assess your situation.