Millette Pest Control offers a Gold or Silver home protection plan that provides you with a comprehensive defense from the most common house-hold pests.  Review the plans below and call today for a FREE Estimate - We look forward to keeping your family pest free throughout the year.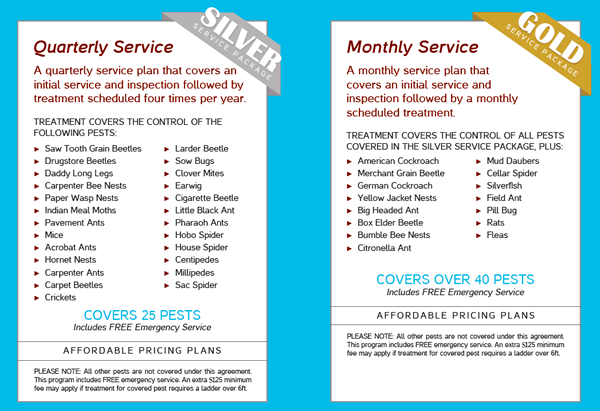 TIME TO GET RID OF THOSE PESTS!
If you have pest problems, contact us today for a free, no obligation estimate. One of our friendly, experienced technicians will come out and assess your situation.